MONDAY OCTOBER 7 2013
What can I say.. tropical systems in fall? Wind and rain? All that with leaves changing bright shades of yellow and red? I just love this time of year. I could do without the 80 degree days, of course--something very weird for this part of Northeastern Pennsylvania at this time of year. But I see an extended forecast of glory later this week, after the rainy weather today.. beauty will shine. And even if the weather is not 'beautiful,' that's all in the eye of the beholder anyway.
The world?
Maybe that's not as beautiful as it once was.
Here's the rest of the stories..
Shutdown: Now the debt ceiling lingers larger..
Stalemate..
Boehner: No end in sight..
Default talk.
MOODY's CEO says default won't happen..
Many Pentagon employees recalled..
Government shutdown may lead to some PRIESTS getting arrested!
Stink bug count stops due to shutdown..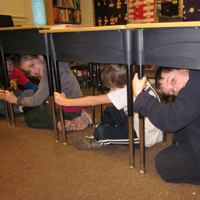 Timing is everything--coincidences? Planned? ...I don't know. But the debt ceiling battle will come to a head on October 17--that's the date the United States will default and will lose the ability to borrow, unless Congress increases the limit and passes a continuing resolution to fund government services. It's also the date when
37 states will practice an end of the world (at least their world) scenario with the GREAT U.S. SHAKEOUT
..
More Americans are interested in football and Miley Cyrus than they are the government shutdown..
And that may continue until the SOCIAL SECURITY AND DISABILITY checks stop, as Jack Lew has hinted .. if that occurs, I expect search engine results to change rapidly.. What about you? A shutdown at that point would truly come in like a wrecking ball..
A big scientific study conducted on NDEs.. finding that most of them are pleasant..
Monsanto buys climate corporation..
The White House and D.C. police are very tight lipped about the killing of Miriam Carey
.. we watched her demise live on TV, Congress cheered, and then we found out she had no weapons and had a one-year-old child in the car.. what is the true story of Carey? What did happen to her car? The Obama Administration refuses to tell, and few reporters are actually even asking..
REASON magazine: Beware the NSA's ongoing witch hunt..
Giant hornets kills many in China..
Bizarre cloud formations as storms hit Houston..
Typhoon Danas in Japan..
Japan is going to get slammed by Danas..
Typhoon Fitow creating walls of water in China..
Quiet sun.. with a few bubbles: A minor solar flare measuring C6.3 was observed around region 1856 at 04:13 UTC Monday morning. This happens to be the largest detected X-Ray event since August 30th..
Big fire at Marine base in California expected to be fully contained by Tuesday..
A wildfire forced Marines to evacuate Camp Pendleton..
ANDERSON COOPER reported a special report for CBS' 60 MINUTES on the dangers in the sky..
Among the items reported: NASA only found out an asteroid hit Russia in February by looking at Twitter.. There are 100 times more asteroids than what has been located so far.. This is interesting that, yet again, the media is focusing on the calamity that could hit earth if a big object strikes.. There have been way too many 'close for comfort' events lately.. and also alarmingly too many news reports telling us about our impending demise if an impending rock slams us..
RUMORS: Why is FEMA prepping for the worst? Could it be all those asteroids?
What does Katy Perry think?
Russell Brand talks to Alex Jones..
Anger in Raleigh after the historic Oakwood neighborhood gets dyed colors after COLOR RUN for profit race..
Amazing! There are huge and vast streams that have been found beneath Antarctic ice.
Ice channels are as high as the Eiffel Tower!
...and now it has been theorized that
these are actually melting parts of the Antarctic ice shelf..
Madonna said she was raped at knifepoint years ago when she first came to New York City..
Her other comments were interesting, saying she was scared at first in NYC by the vomit and urine smell that dominated the streets..
People went back to the movies this weekend.. GRAVITY makes $55.6 mil in debut..
Tom Jones cheered it
, reviews were
great
, and it became the
biggest October debut ever..
NEILSON finally discovers that their rating system needs a bit of an update! They will now monitor Twitter chatter concerning TV shows..
Days ago, 'experts' said Halloween sales would decline. Retailers disagree..
NOT READY FOR PRIME TIME? VERYAWARE.COM reports that the new remake of CARRIE has five possible endings and those endings are still be tested with audiences..
Horror movies that are 'based on true events' are just marketing schemes to make you think they are based on true events..