Tuesday terrors from the world at large.. The things make you go hmmmm.. or HUM.
Much to the annoyance of several readers and friends, the HORROR REPORT has been talking about
'strange sounds'
and mystery booms long before Linda Howe began her monthly discussions of it on Coast to Coast AM.. but something around even longer: The weird hum.
This article from MIC.COM is a great summary of the sounds that are, and how they are driving people absolutely nuts.
For the sake of your sanity, hopefully the strange hum passes your ears by without driving you absolutely batty..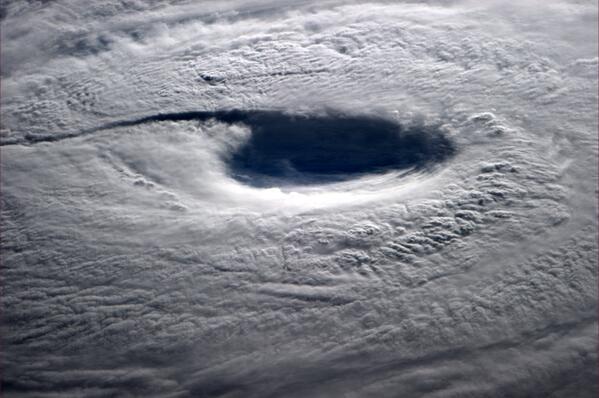 AN update on the massive storm Neoguri smashing through Japan.. 500,000 have been evacuated and nuclear power plants have been shut down
..
Accuweather
has up to the moment information along with some amazing photos collected from NASA and Twitter of the super storm.. Events to remember. Living through history is typically not good.. May the higher power watch over Japan throughout this very disastrous moment in time.
More news about the 'opposition' in Syria:
'Abandoned' barrels containing deadly sarin seized in rebel-held Syria
If you see a priest roaming around your midnight streets, don't call the cops. He's just looking for the devil.. even stranger:
The Pope has now formally recognized a group that will be known as the International Association of Exorcists.
It's going to be made up of 250 priests from 30 countries. They will
be busy liberating the faithful from evil spirits..
It's like a police association of black-clad cops.. Now if only
the Exorcist priests could appear in 3d..
The biggest worry in life often comes in tiny packages.. Ticks.
And now a doctor is warning that chronic lyme disease is a real public health danger..
According to a study, the teams that banned sex at the World Cup were those that did not make it to the elimination round..
Brotherly love gone amuck!
Philadelphia Mayor Michael Nutter is promising to get to the bottom of things
after Friday night's Welcome America concert took place on the Benjamin Franklin Parkway. Nearly all the musicians filled their performances with rough expletives..
The local station WPVI was working hard to contain the beeps and cup away when they had to to avoid the curse fest..
Mayor Nutter did make one good quip about the event: "To be honest, I couldn't understand most of what Nicki Minaj was saying."
Horror movies so often contain a deeper meaning, stories of political and social change.. a movie coming to screens in the UK this fall is the same:
WHITE SETTLERS will be a horror movie in which a relocated English couple get terrorised by their new Scottish neighbors..
Trailer rolls out for CLOWN movie by Eli Roth..
Sickening images from the ABCs OF DEATH pulled from Facebook..
DC Entertainment blocks Superman logo from being used in Canadian boy's memorial..
The boy was starved to death by his grandparents and died at age 5 in 2002. he was a big SUPERMAN fan.. DC Entertainment will be getting a big backlash for this--but can one really argue with the movie as it would be an infringement of copyright?? Legal ramifications .. the story of the child's abuse was wretched.. And for that DC better get ready for a PR battle.
NOT AGAIN!!!
2014, THE SUMMER OF SHARK!?
Flashback: 2001 was the last summer of the shark..
I guess I am not the only one who
is freaked out by the prospects of another shark-attack summer news fest..
We know what happened after August 2001.