A strange occurrence Friday night on the west coast..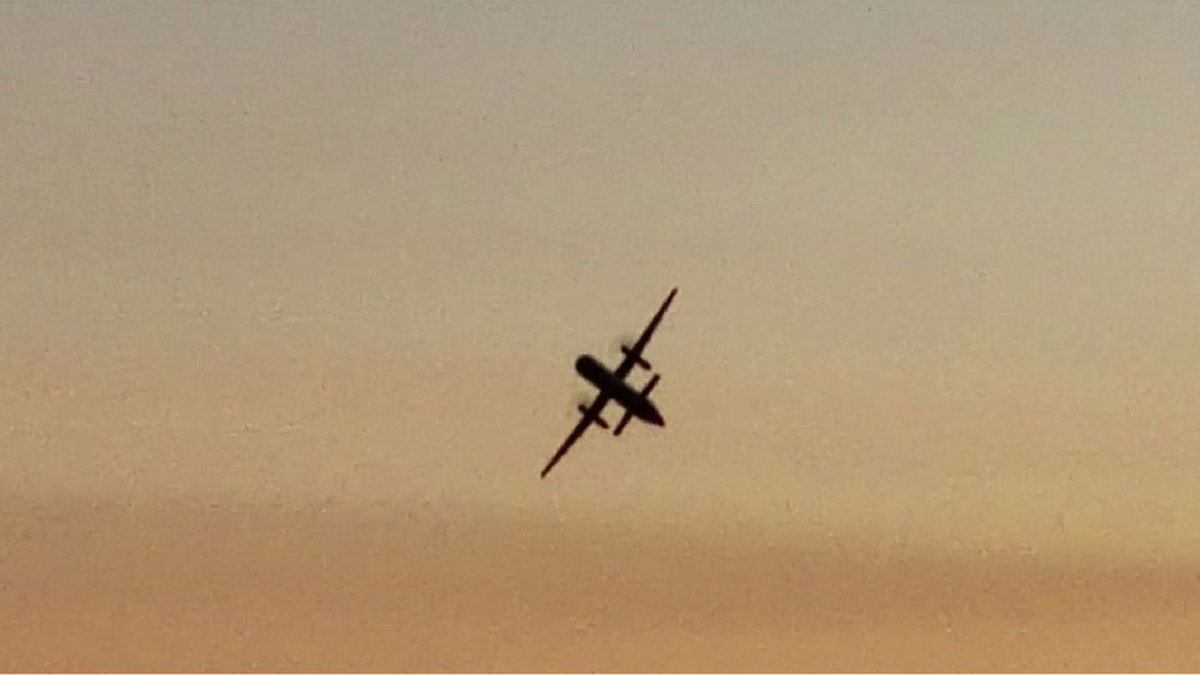 Investigators are currently working to find out how a "suicidal" airline employee stole an empty Horizon Air turboprop plane, took off from Sea-Tac International Airport and finally crashed into a small island in the Puget Sound after being chased by military jets that were quickly scrambled to intercept the aircraft.
The entire event seemed like a ficitious conclusion to some Hollywood tale.. but it was real and played out before witnesses in Washington..
The Friday night crash happened because the 29-year-old man was "doing stunts in air or lack of flying skills," the Pierce County Sheriff's Department said. The man, who was believed killed, wasn't immediately identified.
Video showed the Horizon Air Q400 doing large loops and other dangerous maneuvers as the sun set on the Puget Sound. There were no passengers aboard. Authorities initially said the man was a mechanic, but Alaska Airlines later said he was believed to be a ground service agent employed by Horizon. Those employees direct aircraft for takeoff and gate approach and de-ice planes.
The plane was pursued by military aircraft before it crashed on Ketron Island, southwest of Tacoma, Washington. Troyer said F-15 aircraft took off out of Portland, Oregon, and were in the air "within a few minutes" and the pilots kept "people on the ground safe."
News organizations today are pressuring officials for information.. the mystery at this time is abundant.

Video from a witness on the ground shows the plane at one point doing a loop, putting the aircraft upside-down, then pulling up just feet above a body of water.
The incident, which the FBI's Seattle office said was not considered terrorism, raises questions about security at the airport, including how the man was able to get aboard the plane by himself, CNN safety analyst David Soucie said.