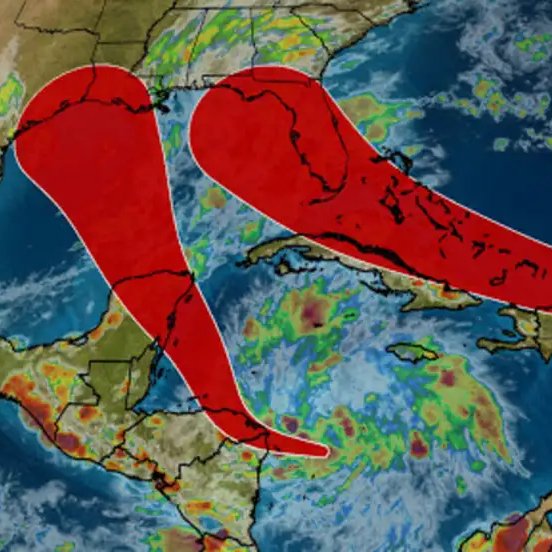 Two tropical systems are on a path toward the Gulf of Mexico and could possibly make landfall around the same time in the U.S. early next week.The latest forecast from the National Hurricane Center depicts two hurricanes in the Gulf of Mexico on Tuesday.
This is very rare–the most recent example of a double impact like this was 1933. MOST RECENT. 1933..
At the time this is written: Tropical Depression 13 is in the Atlantic near the northeastern Caribbean Islands and Tropical Depression 14 is in the western Caribbean near Honduras Friday morning.
All eyes on the tracks now.
Here are the latest views:
and
DEVELOPING