The National Tsunami Warning Center in Palmer, Alaska has issued a bulletin for the U.S. East Coast, the coast of the Gulf of Mexico, eastern Canada, and the Caribbean including Puerto Rico and the U.S. Virgin Islands in the wake of a massive earthquake that struck deep under the Atlantic Ocean today.
"Earthquakes of this size are known to generate tsunamis dangerous to shorelines near the source," the Tsunami Warning Center wrote in a bulletin. Fortunately, they add, "There is no tsunami danger for the U.S. east coast, the Gulf of Mexico states, or the eastern coast of Canada." ..the danger subsided..
An additional bulletin released by the Tsunami Warning Center also gave the all-clear to all Caribbean interests.
At 2:33 pm ET today, a 7.6 earthquake struck at a depth of 48 miles in the South Sandwich Islands region of the South Atlantic Ocean. It was followed by impressive aftershocks of 5.9, 5.9, 5.7, and most recently a 6.2 which struck just before 4pm ET. The initial earthquake was centered at 57.596°S 25.187°W.
There have been a few quakes in the Mid-Atlantic fault line region this week, none of which caused dangers of a tsunami..
But this event today caused a few fears before the final bulletin that there was nothing to fear but fear itself..
A few days ago, Strange Sounds was among the sites reporting on the East Coast tsunami danger.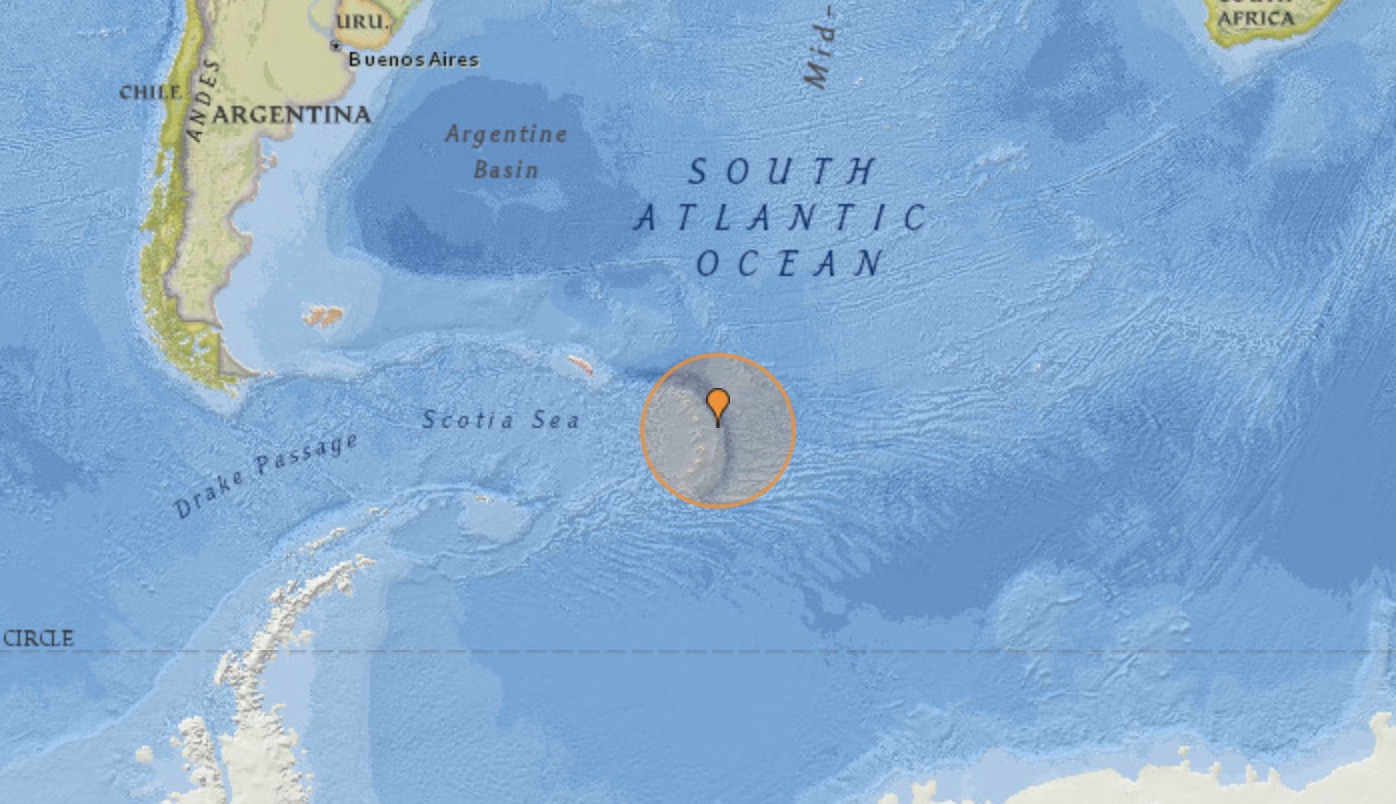 We have a 104 things to worry about and a tsunami ain't one of them.
Until it is.