The HORROR REPORT was among various sources to report social media activity labeling Friday night as the night of the real purge, actions based on the fiction horror of THE PURGE films .. Tonight, in Louisville Kentucky, police are asking for anyone to contact them immediately if suspicious activity occurs..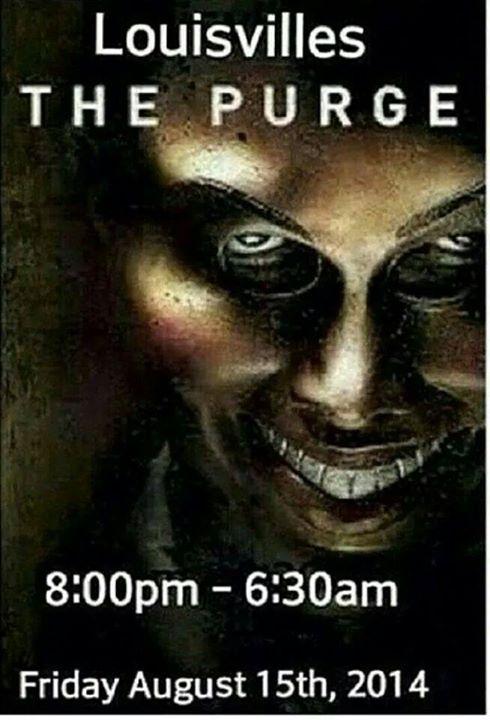 Police are responding to 'purge' threats, regardless of whether the threats of violence are a hoax or real..  Similar fliers as to what has appeared in Louisville has also been spotted in other cities..
The threats–or threat of real threats–were taken seriously enough to postpone a major high school football game..
The events in Louisville Kentucky tonight are also being monitored by tens of thousands of people on the website on Broadcastify, where a live stream of the Louisville metro police scanner is being broadcast to the world.. If you want to join in with other distant spectators, you can listen to it here..
Let's hope this is a grand hoax.. a fictitious scare that will amount to nothing..
Reality is real, everyone.. the PURGE and other notions like it should be confined to movie screens.. not main street..
The horror is terror.. the terror and fear is creating havoc and wrecking emotions. Let's all hope and pray that nothing of significance occurs in purge town(s) USA..